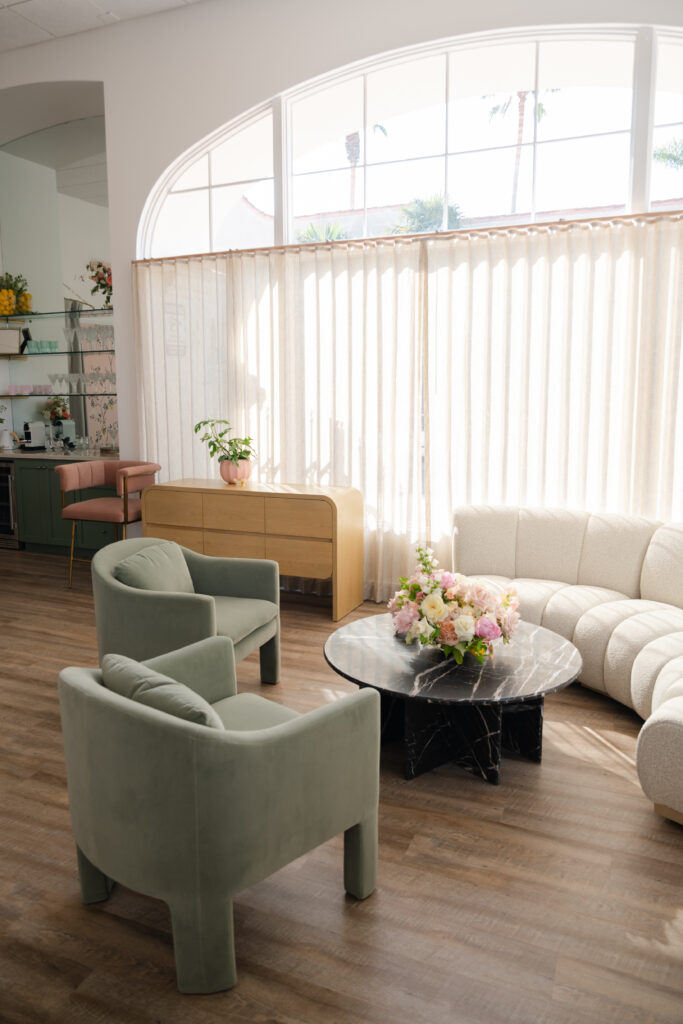 Carlyle has expanded!  We now have a beautiful private suite designed with brides in mind. The Corner Room offers bridal parties an intimate space for a private, elevated experience.  We are excited to say it has been a hit!  If you are interested in learning more about reserving the space on your wedding day, please fill out our Wedding Form and we will provide the details of each special package we offer. 
That is not all! You don't have to be a bride to reserve the Corner Room. It is available to anyone. You can reserve the room by the hour, half day, or day.  Please fill out the Corner Room Form below to provide us with the details.  The Corner Room is suited for any private event. Here are just a few ideas; milestone birthdays, baby showers, business meetings, non-profit meetings, studio for photoshoots, bridal showers, baby showers, blowout groups and pop-up boutiques!
If you are inquiring about the use of the room on your wedding day and don't plan on using our styling team, please fill out our Bride–outside team form below.
*please read our Q & A for some commonly asked questions about our space
If you are using the room for a small event, pop- up, meeting space or workshop or a similar event, please complete this form.
We will respond within 48 hours with availability and instructions for completing your reservation. If you need a quicker response time, please call 805-963-8787.
Bride with Outside Team
If you are a bride and have a hair and makeup team already in place and you are inquiring about reserving the room for your getting ready experience, please complete the form below.
Please allow 48 hours for a response. If you need a quicker response time, please call 805-963-8787.